One of the Hoosier Auto Show & Swap Meet's enduring goals, accomplished outside of the car show and swap meet venue, is the publication of a definitive history of Indiana built automobiles. A hardback copy of this book, "Indiana Cars", was donated to every Junior and Senior High School and University in the State of Indiana. Additionally, the paperback second edition of this book will remain in publication and be available on Amazon and for sale at several locations thoughout the state.
Indiana Cars: A History of the Automobile in Indiana
by Dennis E. Horvath and Terri Horvath 208 pages, Paperback 8 1/2" x 11"
87 photographs & illustrations, appendices, bibliography, chronology, index
ISBN: 978-1-49128-840-5 Indianapolis once had more automobile manufacturers than Detroit! The State of Indiana was home to several innovations, such as tilt steering, cruise control, and front-wheel drive. These facts illustrate the important role of Indiana to automotive manufacturing's history…
Read more!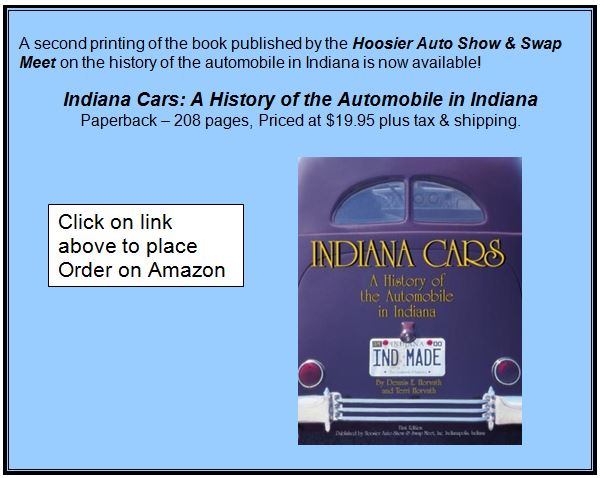 Author Dennis Horvath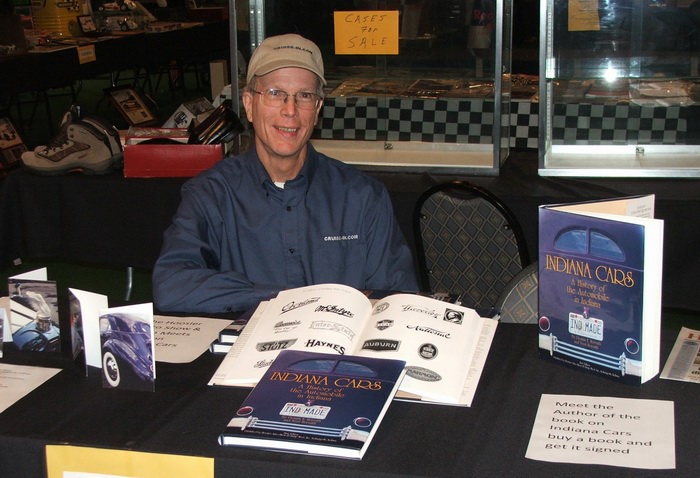 About Dennis Horvath...